Posts Tagged 'rocket man'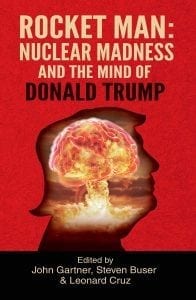 Great news, Rocket Man was released today, ahead of schedule!
This is not an ordinary book release. We're not seeking fame, fortune, or a chance to express ourselves—not that there is anything wrong with that. But this book was developed to save the world from destruction.
Read More
Recent News and Latest Book
The Strategic Nightmare That Follows the "Forever War"
One of these days, the "forever war" between Russia and Ukraine will be over, and the serious challenge of dealing with the strategic triangularity of the United States, Russia, and China will begin.  The Biden administration has complicated this task by pursuing a strategy of "dual containment," believing that the United States can "contain" both Russia and China.  Unlike the Soviet Union of the Cold War era, China cannot be "contained."  It is a global economic and political power as well as a formidable military power in the Indo-Pacific region.
When Difi Took on the CIA Over Torture
Very few senators have been willing to tackle the excesses within the intelligence community, but Senator Dianne Feinstein (D/CA) has been a heroic exception to that rule.  Liberals and civic libertarians were a major part of Barack Obama's constituency when he ran for president in 2008, and they had a right to expect his administration to investigate the CIA's program of torture and abuse.